15mm x DN12 male
£5.18 (Exc. VAT) - £6.22 - Inc. Vat
15mm / DN12 solar hot water tube fitting will connect copper tube via compression, onto a flat faced flexible tube connection that will enable abutment of stainless steel corrugated tube. This will provide a safe and permanent joint to make the junction between these dissimilar materials.  Optional extras follow this link: Solar hot water spares
To purchase, enter an amount in the drop down cart below
Description
15mm x DN12 male solar connector
15mm Compression x BSP flat face DN12 male iron fitting.
Used with fiber washers to prevent solar fluids from depressurizing. Connection to 15mm copper tube.
Combat leaks by using the correct fittings. We also suggest you use the 15mm copper tube insert: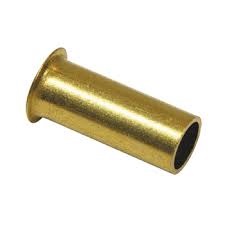 Click onto any of the pictures below to select items required when you service a solar thermal hot water installation system.
 DN12 stainless steel tube solar connection set
DN12 flat faced solar hot water system barrel nipple
DN12 back nut fiber washer and circlip set
  DN12 C clip back nut securing nut circlip
DN12 self sealing fiber washer
DN12 solar tube back nut
DN12 x 3/4″ BSP solar pump station connector
 DN16 stainless steel tube solar connection set
DN16 back nut fiber washer and circlip set
  DN16 C clip back nut securing nut circlip
DN16 self sealing fiber washer
DN16 solar tube back nut
DN16 x 3/4″ BSP solar pump station connector
DN16 flat face 22mm connection adaptor
15mm straight solar compression fitting x 1/2″ BSP male
22mm straight solar compression fitting x 3/4″ BSP male
Copper tube DZR compression connector 15mm or 22mm
Copper tube DZR compression 90° elbow
Ready mixed solar heating system replacement fluid
Flexible solar tube support bracket set