4kw home storage
From: £78.00 (Exc. VAT) - £93.60 - Inc. Vat
We offer 3kw, 3.5kw 4kw, 5kw, 6kw home storage systems for PV panels, these direct excess energy into a battery bank. It is offered either as a hybrid inverter or an AC connected kit. Each system can be coupled to the list of compatible lithium battery storage options in drop down menu. Sizes 3.3kwh floor mounted or 6.5kwh wall mounted batteries. Data sheets: 3.3kwh battery | 6.5kwh battery | Hybrid Inverter data sheet | 550V is the max voltage allowed for each MPP input
To make a purchase, select from the drop down cart below: Do not forget to add coms and battery connection set
This inverter and battery are available to pre-order order only, make sure you allow for this.
Description
Hybrid lithium ion battery kits.
4kw home storage
The drop down menu shows options for our customers to purchase new or existing PV panel systems, these are complete with lithium-ion energy battery system block. They can be installed in a garage or suitable hard surface surface within a building. These 2.56kwh, 3.3kwh, or 6.5kw usable storage blocks will reduce household utility bills when power from solar panel is directed toward the lithium-ion battery storage systems.
The hybrid system will provide the home owner the opportunity to install via a qualified electrical engineer, with assistance from a roofing contractor. This nominal 4kw home storage, with 8, 10, 12, 14, 16, 18 or 20 panel installations with the ability to store excess energy for any times or in evening when needed. This battery will deliver 5,000 full DOD cycles and is designed for homes requiring new solar battery installations.
4kw battery storage
Those who wish to up-grade existing home 4kw solar panel installations to lithium ion battery storage systems. We can offer the AC coupled units. These are designed to be positioned alongside existing string inverters using Lithium-ion energy battery storage. The kit will include AC charger designed to manage low voltage battery storage power through existing AC grid connections. Self consumption in 2.56kwh, 3.3kwh, or 6.5kwh lithium battery pack sizes plus cables are included to complete all electrical connections.
The AC coupled retro installation process, can be undertaken by competent electrical engineers. Ideal for those who wish to upgrade 4kw home storage onto a battery backup platform. This can be used by those individuals who want to self upgrade without the need to contact the original installation team. The product is sold with 10 years warranty based upon the manufacturers terms and conditions.
In essence the benefits of solar energy are to reduce our overall need of the national grid. This provides us with a degree of energy independence. As the feed-in-tariff is no longer available battery technology has been developed through the battery backup to make sure excess energy generated is not wasted and directed into a storage-system away from electric grid. The deep cycle units are available to make sure you do not cause damage by constant use. we are putting energy production towards this location to help in the event of a power outage or to reduce future household energy costs. By delivering our own energy storage you will have the ability to combat overall dependency on the electricity grid. In doing this we have developed our own cost-effective method of electricity production.
This reduces the amount of electricity usage drawn through normal means into the household. 4kw solar photovoltaic system was the amount the DNO agreed that would benefit the homeowner by Installing solar panels. At the time this was a maximum of 16 x 250w Solar panel system, the largest renewable energy systems available at that time. Since then, crystalline silicon technology has increased offering customers when they generate electricity a larger photovoltaic panel delivering the same 4 kilowatt output but using less.
Solar panel technology is constantly developing and now we can push excess electricity-generation into battery charging or a battery bank using lithium-ion technology. This is the latest battery medium available, much greater in capacity than standard battery system types like Lead, AGM and lead based. The lithium phosphate media will return a much greater depth of discharges (DOD) Gel batteries down to 5%.  Which is a vast improvement on the old-style home solar power battery power types which do not like being discharged below 50% battery capacity. Lithium phosphate media is 75% lighter than old style deep cycle batteries and considerably smaller in physical size. Which make them simple to use.
This 4kw home storage product range is designed for 230v household electrical systems
Battery storage pack is 48v nominal voltage
Inverters have dual MPPT tracker inputs for maximum performance
IP65 compliant
Works with wide range of PV voltages
Battery cables and coms set to match Growatt battery pack.
Additional 3.3kwh Growatt batteries are available through this link.
You may wish to look at other options such as these:
Other batteries and packs for grid and off the grid applications: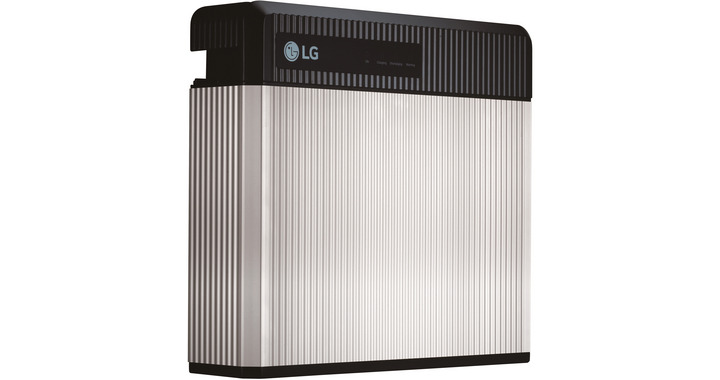 This picture below shows links to all of our grid connection spare parts for any solar installations
We also offer the many faucets that cover off grid solar system UK disciplines. Off grid applications can mean many things to many people. We offer our customers the ability to decide what is best for their situation.
Additional batteries @ 3.3kwh & 6.5kwh can be purchased if you are an exiting customer that has previously purchased a Growatt hybrid inverter battery system from us.
TELL US ABOUT YOUR PROJECT
Data sheets
550V is the max voltage allowed for each MPP input. So you can have two strings of panels with 550V.