LCD display charge controllers
From: £30.98 (Exc. VAT) - £37.18 - Inc. Vat
The PWM battery charge controller is a true gem of a product, allowing the user to instantly view the capacity of batteries connected. This provides an LED display telling the user what is being generated and the capacity of the battery bank. These LED display PWM charge controllers c/w USB outlet are available in the following sizes: 5A – 30A @ 12/24v | 10A – 30A @ 48v | 20A duo twin battery charger @ 12/24v. Note! only suitable for lead acid & LiPo4 batteries.
To make a purchase go to the drop down menu below
Description
This Victron LCD display charger range offers instant recognition to Lead acid or LiPo4 battery state of charge. This product is available in 5A through to 30A in 12/24v PWM versions. The 48v options are from 10A to 30A ratings.
We also provide the Victron duo charge controller 20A charge controller enables the user to charge two batteries simultaneously from one solar panel connection.
Only suitable for Lead acid or LiPo4 battery types.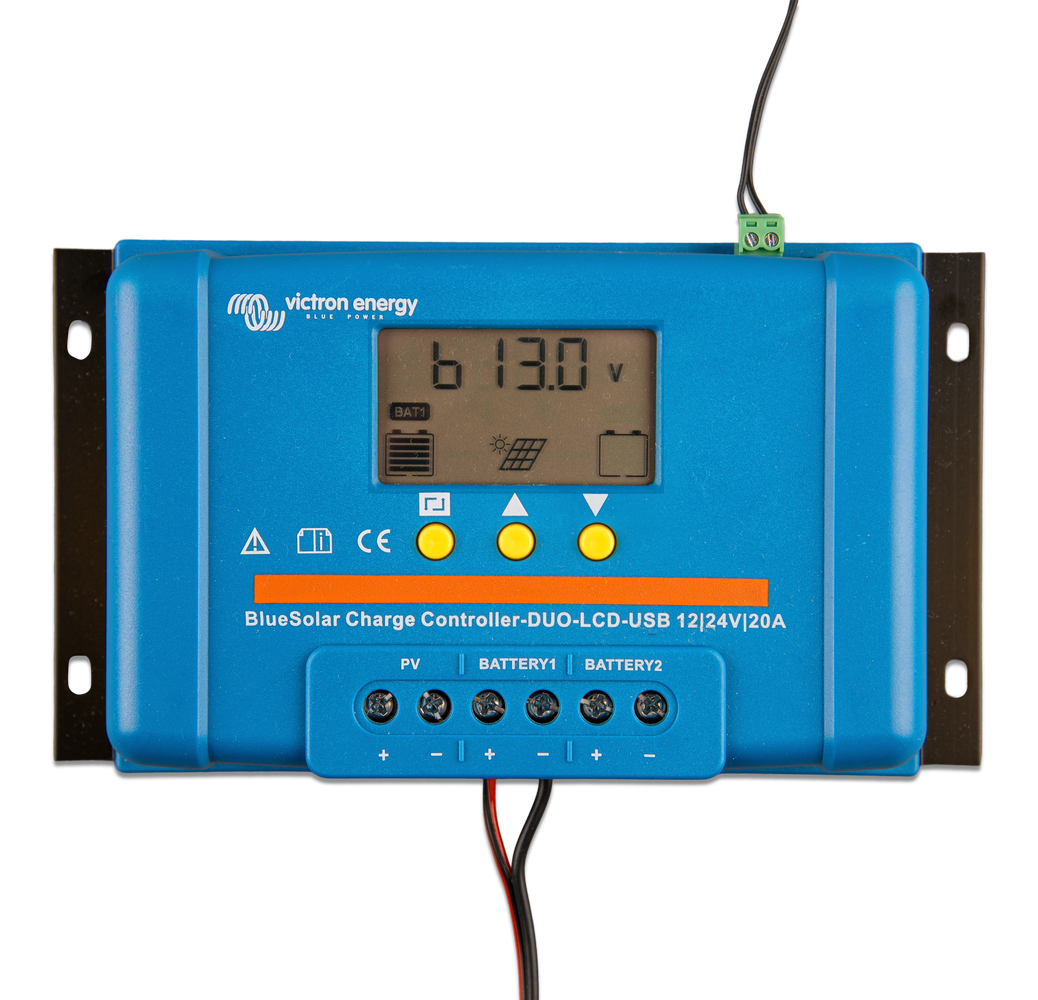 The Victron duo charge controller is fully programable, functions include:
LCD Display
Two USB outputs
Fully programmable control functionality
Battery charging (bulk, absorption, float)
Short circuit  and overload function
Reverse polarity connection protection
Duo charge controller will charge two batteries at same time
Data sheets
Only logged in customers who have purchased this product may leave a review.