Small lithium batteries
From: £251.39 (Exc. VAT) - £301.67 - Inc. Vat
Description
LiFeP04 lithium phosphate batteries, designed to reduce weight and size of traditional lead acid battery types.
The Lithium LiFeP04 battery can be connected to provide a constant 12v supply down to DOD. 
Nominal voltage: 12.8V
Nominal Capacity: 20Ah
Max continuous discharge current: 20A
Charge voltage: 14.4V
Dimension: L180*W75*H165mm
Cycle life: 2000 cycles @ 100% DOD
3000 cycles @ 95% DOD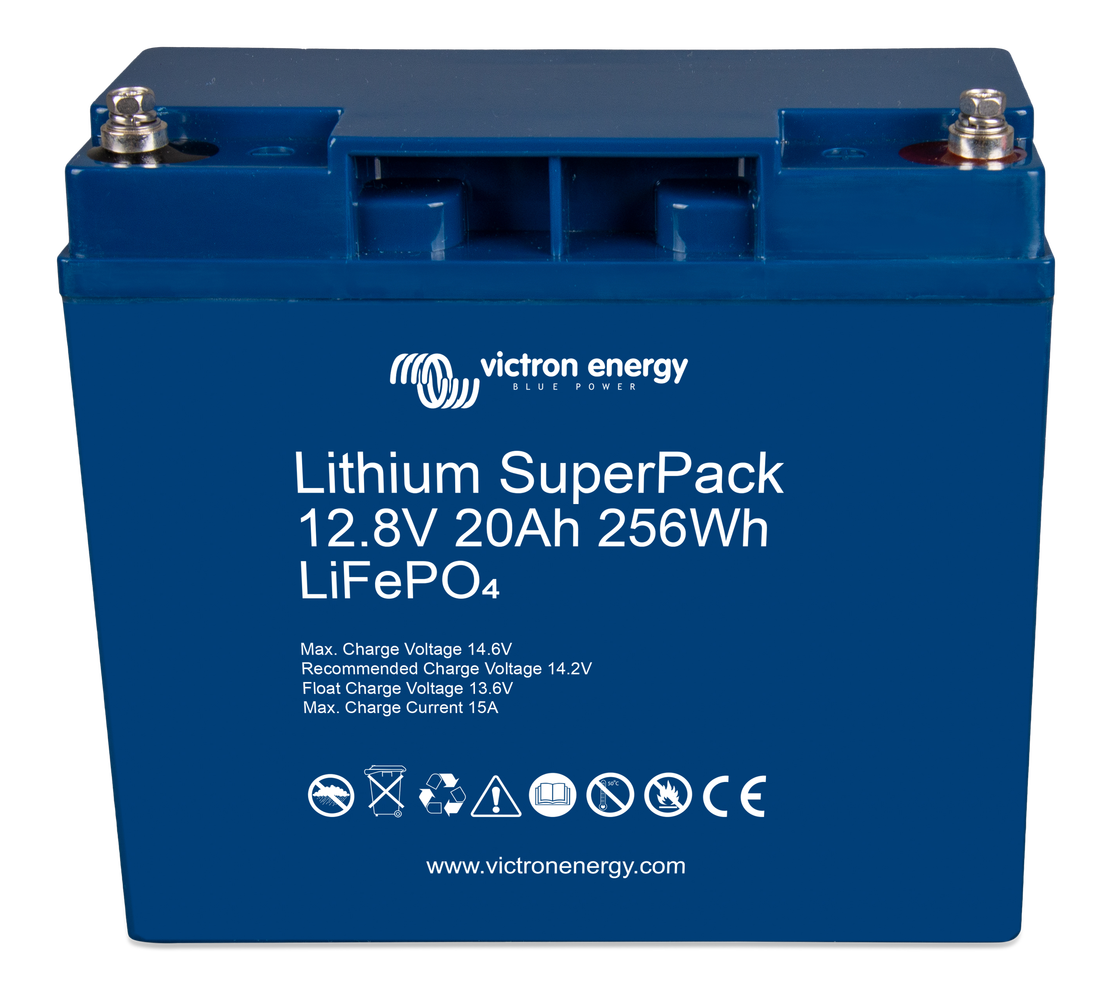 This come complete with built in BMS, with over charge/discharge/current/Short
circuit/Temperature protection function included.