Solar Street Lamp
From: £1,391.00 (Exc. VAT) - £1,669.20 - Inc. Vat
Description
Solar street lamp light system offers a unique opportunity to protect and serve your needs along the many walkways, carparks, and highways. This is available in two styles, using high quality materials for maximum return on investment.
We supply solar lamps that have designed with the looks and style that will fit into any high class installation. These can be supplied in standard format or programmed in our workshop to suit your solar powered lighting requirement. This light has the ability to provide the flexibility required to self manage the times and brightness of the luminescence around winter and summer sunset. We offer this solar street lamp in singular or duel solar paneled to enable two separate LED light units to be used. These can point so that they are at 180° from each other offering illumination to separate areas from the same column.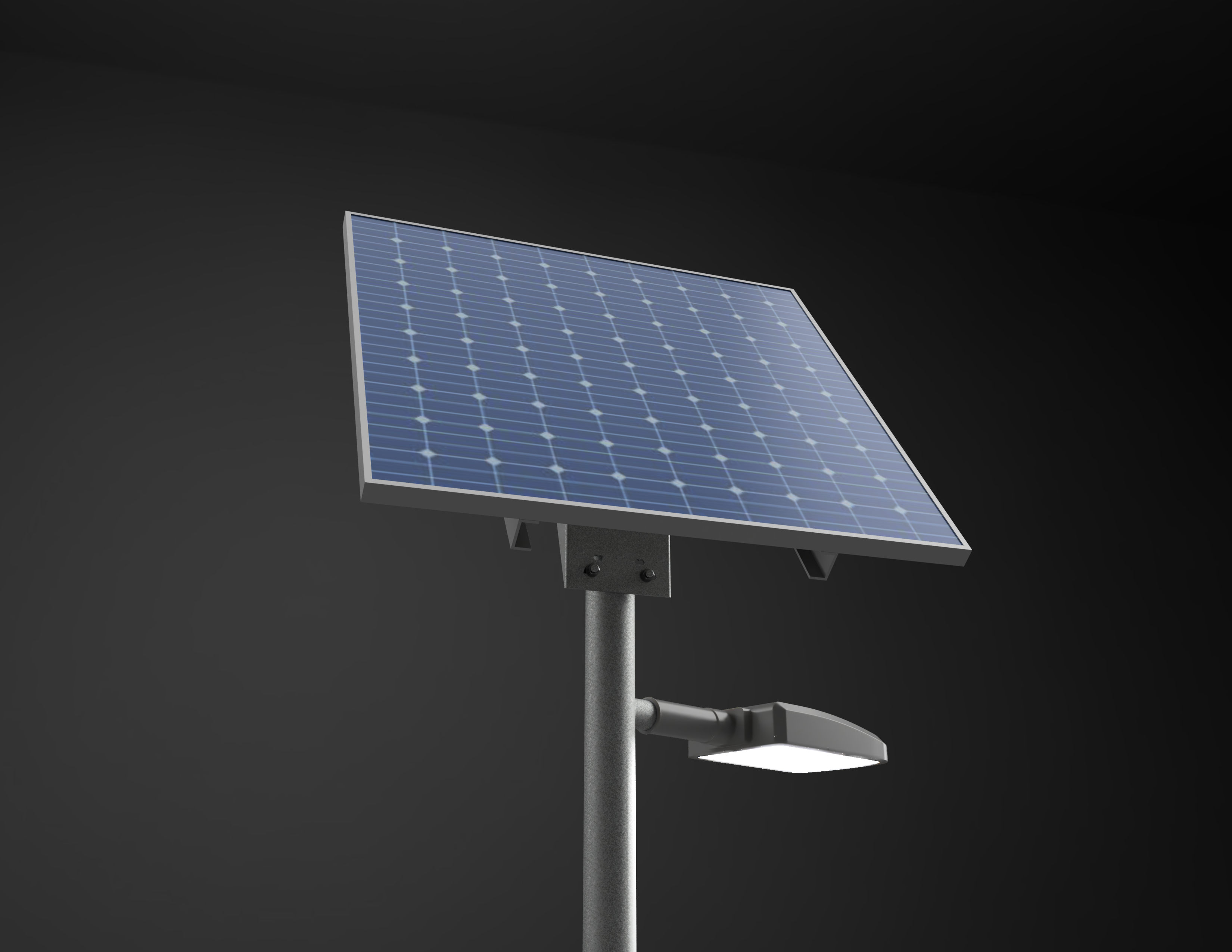 LED solar powered luminaries are available in Industrial/commercial versions of the solar street lamp. with deep cycle or lithium phosphate battery packs. Ideal for roadway's and car park lighting which can deliver optimum results.
Dragons Breath Solar street lamp 901, 902, 903, and 904 lighting units are designed to mechanically fix. Our solar powered equipment can be permanently positioned onto existing or new lamp posts as customers require.
Using our UK designed and produced system, solar panels can be mounted in any orientation/position to provide superior returns for any location.
Our DBS901,2,3,4,5,6,7,8 series system can mount any size solar panel from 115w – 350w
Solar street lamp
system can be affixed to 76mm through to 114mm diameter columns or posts
The system will self-manage itself, so no need for any maintenance during its lifetime.
Solar panel life @ 100,000 hours
LED's @ 60,000 hours
Battery @ 2,000 cycles
Electronic controls @ 20,000 hours
Overall warranty on each kit 5 years
Each DBS LED luminary can understand dusk until dawn operation, through sophisticated electronic control system that picks up pedestrian or vehicle signature. Allowing the luminary to operate in two distinctive ways through microwave and passive infrared.
Light is set to provide background illumination at low output until sensor activity within 10m is measured to provide maximum illumination until movements are outside of 10m range.
Light will be in standby off mode until pedestrian activity within 10m will provide maximum illumination or until pedestrians are outside 10m range.
The lights can be factory set to provide an output depending on the application and location needs.
LED output from 840lm – 3500lm
Ideal for 3.5 – 6m above ground installations
LED luminary protection standard @ IK10 + IP67
The lighting system has been manufactured to reflect the maximum efficiency available from high performance LED with luminary having IK10 impact resistant glass and the cast aluminum IP67 housing. The system will incorporate our li-ion (LiFePo4) battery pack that is designed to provide 2-3 days autonomy. Our electronic controllers deliver power to the LED's using photocell technology, this has been developed to provide 25% of full illumination from dusk every day. The sensor within the light unit will detect when it needs to switch to maximum. This is provided when pedestrian or vehicular movement will trigger the controller to power within 10m.  We provide a separate arm that can affix our LED lamp units, mounted above or below the solar panel, allowing the solar panel and arm to be set separately. This allows the solar panel to always point towards the maximum solar gain following the Sun's azimuth each day. Each product has 5 years warranty.
This high performance lighting system is available in 6w-24w, providing between 840-3360 lumens given scope for any project. With the flexibility to offer any size solar panel matched to the prerequisite of individual locations. The battery is housed at top of column and also holds the solar panels. This fixing system is manufactured to withstand 25 years of extremes and harsh weather as such is fully hot galvanized.