SunSynk battery
From: £1,850.00 (Exc. VAT) - £2,220.00 - Inc. Vat
SPECIAL SALE WHILE STOCKS LAST
SunSynk battery pack 5.12kwh (IP65) with the 5.32kwh (IP20)

NOTE! Ac 230v and 3 phase mains powered equipment must be connected by suitably qualified electrical engineers.

It is advisable to install lithium battery systems in areas with suitable air flow.
All products are sent out on pallet delivery services at cost
Via the drop down menu below, you will see Sunsynk storage battery prices
Select from product options
MAKE YOUR SELECTION - SunSynk battery
We endeavour to ship all products within 48 hours of order time and on a next day delivery service where possible.
For more information, you can read through our Delivery Policy
| Image | Variation | Price (exc. VAT) | Quantity | Status | - |
| --- | --- | --- | --- | --- | --- |
| | F: 5.32kwh battery storage kit c/w (7,000w capacity PV panel hybrid inverter) + battery inverter cables & switch | £2,945.00 | | In Stock | Add to basket |
| | C: (additional 5.12kwh battery) + battery/inverter cable + switch | £2,050.00 | | In Stock | Add to basket |
| | E: 5.12kwh battery storage kit c/w (7,000w capacity PV panel hybrid inverter) + battery inverter cables & switch | £2,845.00 | | In Stock | Add to basket |
| | B: 5.32kwh lithium phosphate battery home storage | £1,895.00 | | In Stock | Add to basket |
| | A: 5.12kwh lithium phosphate battery home storage | £1,850.00 | | In Stock | Add to basket |
| | D: (additional 5.32kwh battery) + battery/inverter cable + switch | £2,095.00 | | In Stock | Add to basket |
Description
Dragons Breath solar offer the SunSynk wall or rack mounted 5.12kwh on grid battery storage pack, this is used with the range of SunSynk ecco hybrid inverters. Each inverter can accept 3 x 5.12kwh lithium batteries connected together to improve storage capacity.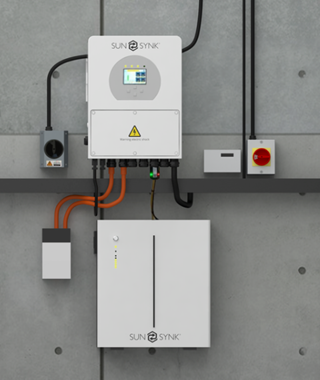 Sunsynk offer 3 battery pack variations. These have been designed to match the companies hybrid range of inverters with increased storage capacity. These Sunsynk batteries can be used to store excess solar energy instead of sending it back to grid. The ideal scenario is to adopt a 5.12kwh or 5.32kwh battery pack for each and every home owner, this way the power generated by new or existing solar panel systems, can be utilized to the maximum effect. Meaning that power to the home will never be waisted.
With the Sunsynk battery, it is possible to multiply indefinitely to increase solar storage. They can help to protect future fuel poverty in the event of grid outages, so the every home can use an uninterrupted power supply.
Lithium-ion batteries are designed to match:
Within this Sunsynk battery page drop down price menu, we have Trade pack kits, that allow our customers to purchase equipment knowing that they will receive the parts needed to complete a solar battery storage installation.
We offer this type of heavy duty positive dual fused switch disconnector, that may be required to safely isolate battery pack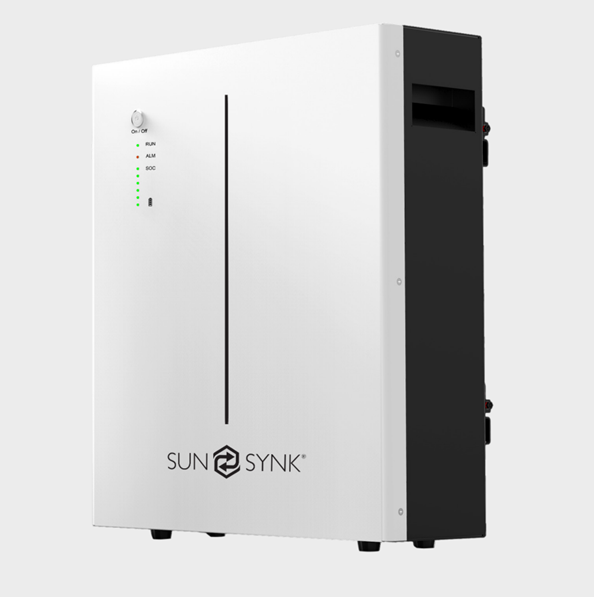 Sunsynk battery data sheet