Victron PWM LCD display
From: £30.98 (Exc. VAT) - £37.18 - Inc. Vat
Description
Victron PWM LCD display charge controllers with visual energy, make life simple when monitoring the state of charge in any battery system. These ready to go systems are for those who do not need to pay a lot of money for quality equipment. Ideal for any low voltage battery setup using 12v/24v or 48v configurations on 18v solar panels as a rule.
When charging two separate batteries, use the Victron PWM LCD display BlueSolar duo charge controller is also available. This 20A unit will combine two the charge to equalize two same voltage batteries via one solar panel.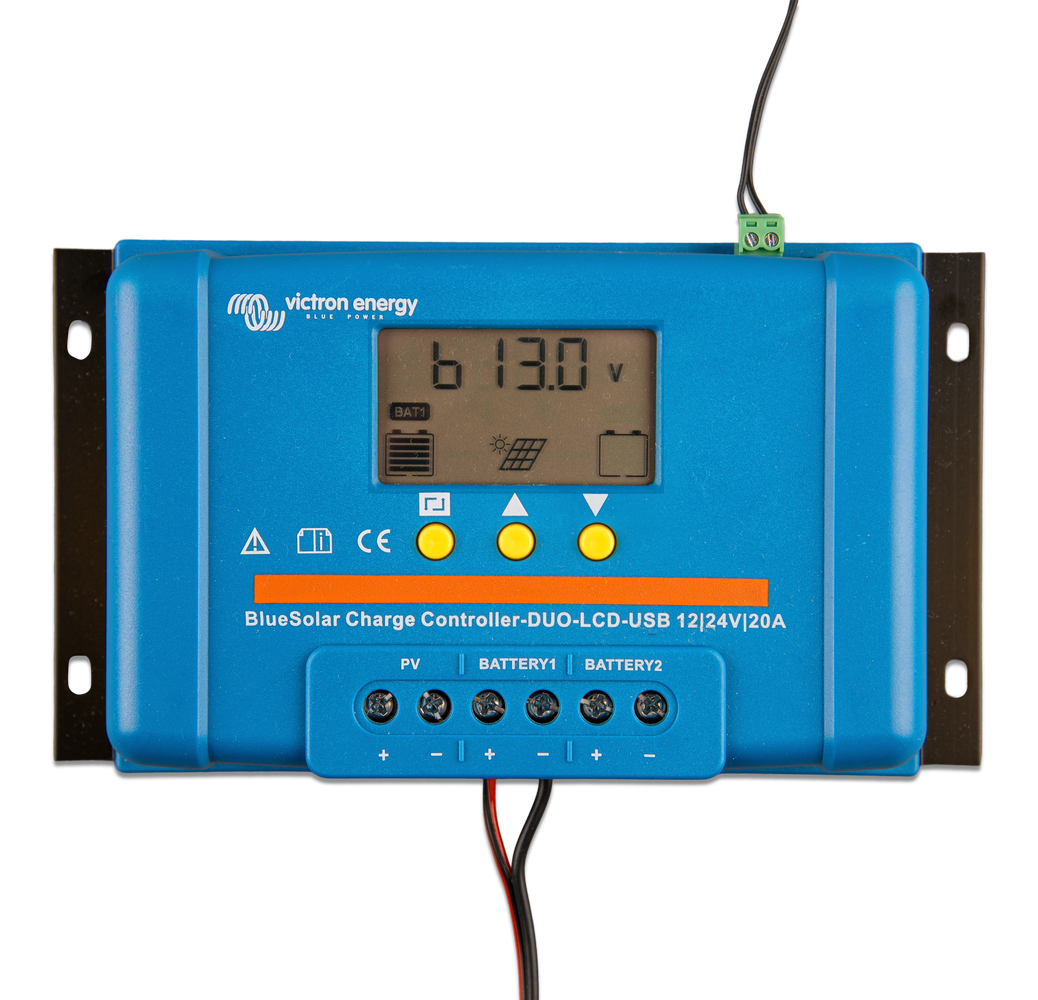 This duo charge controller will push charge from a suitably sized solar panel, to charge individual batteries in 12v or 24v configurations.