Victron lithium batteries
From: £251.39 (Exc. VAT) - £301.67 - Inc. Vat
Description
Victron lithium batteries, the latest energy SuperPack battery, will provide ultimate storage power in situations where extra deep cycle performance is needed.
These are available in small, medium and large size to match customer requirements using solar energy storage equipment. Enjoy deeper capacity storage when using Victron energy lithium super pack batteries for greater DOD with the latest BMS control built in.
Available in the following sizes:
20Ah @ 12v
60Ah @ 12v
100Ah @ 12v
200Ah @ 12v
50Ah @ 24v
Contact  us for further information regarding this range of high performance lithium ion batteries from Victron energy.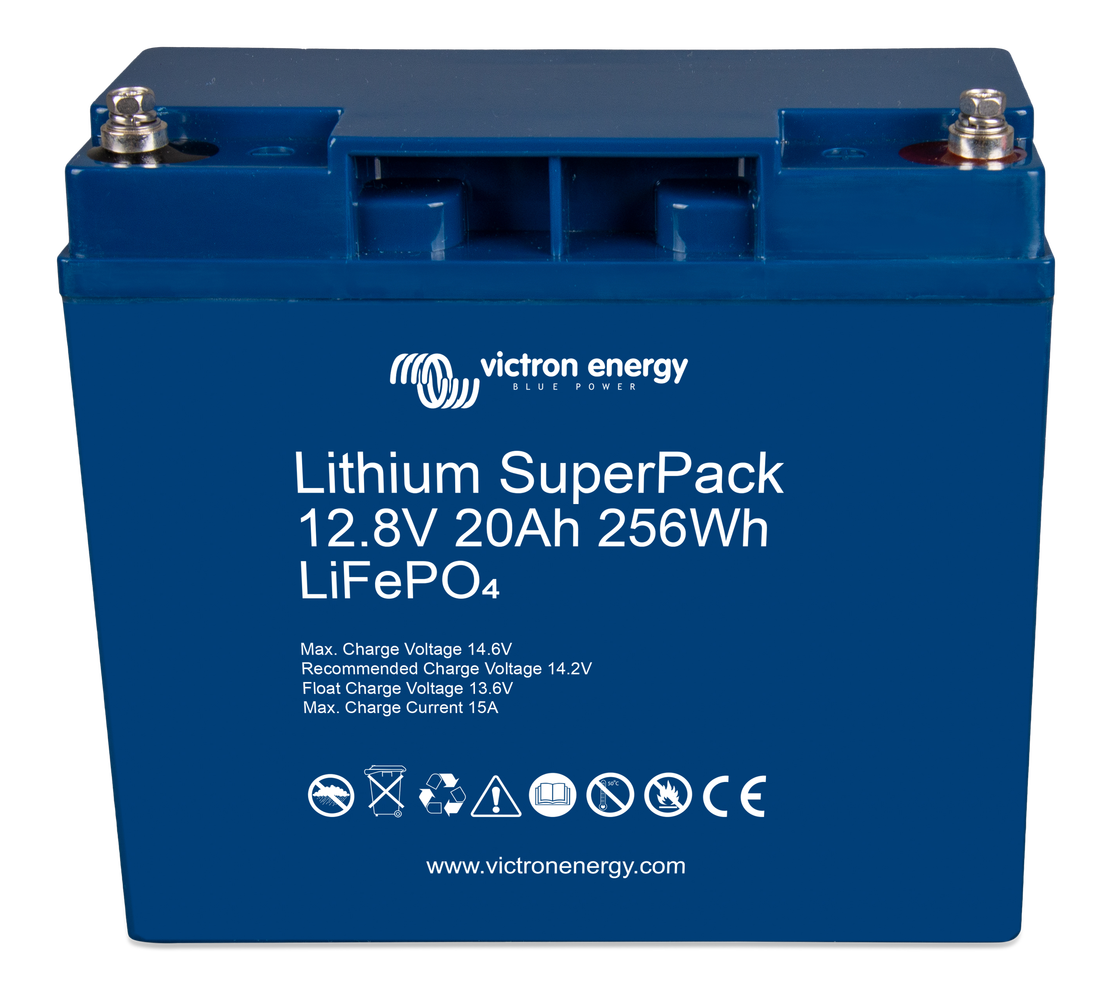 Data sheet
Only logged in customers who have purchased this product may leave a review.