Victron blue solar
£0.00
Available on backorder
Description
The new ultra fast PWM & MPPT blue solar controllers from Victron energy can provide
off grid battery connections in 12 or 24v configurations. Applying maximum power point
tracking of up to 98% efficiency through its weather proof design will protect,
with a minimum warranty of 5 years.
The off grid solar PWM controllers have a visual LED display are ideal for low voltage installations for instant power management of each and every system.
Victron solar 12-24v battery regulator charge controllers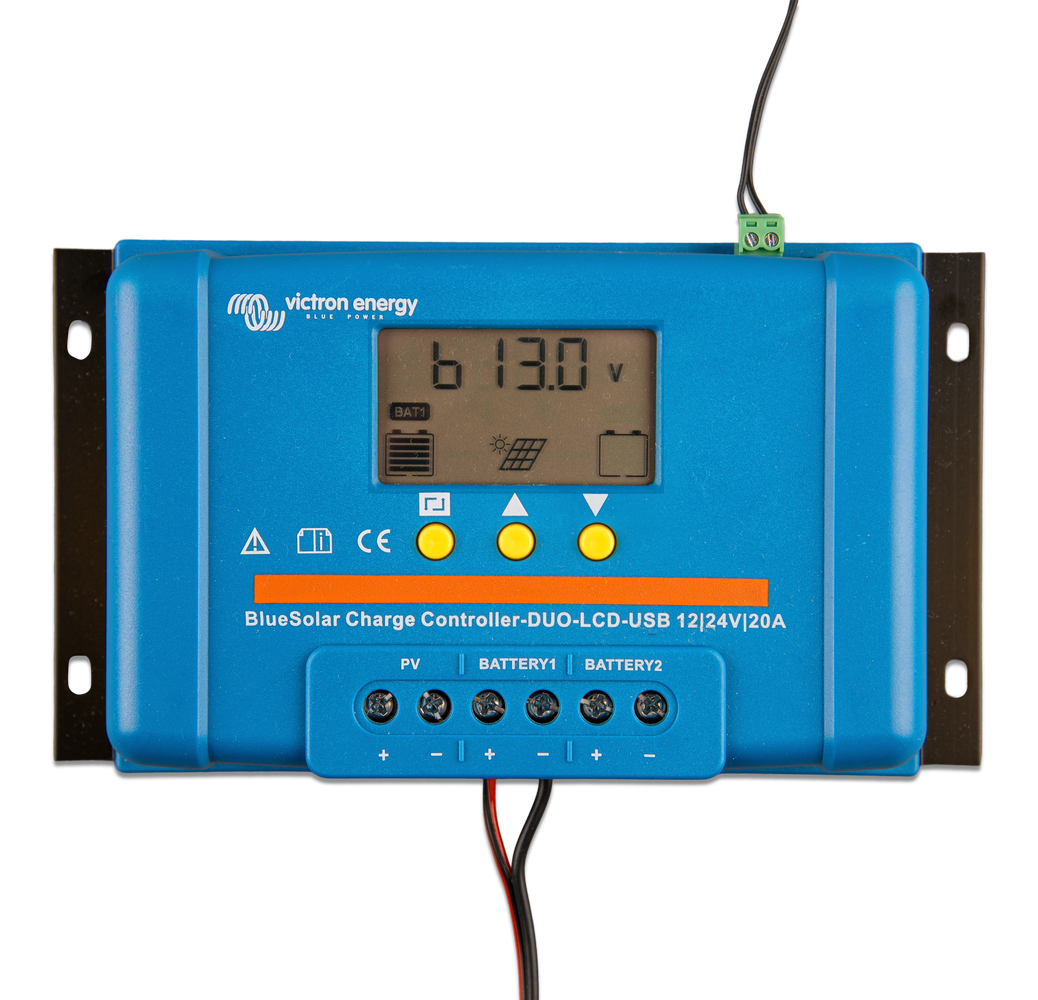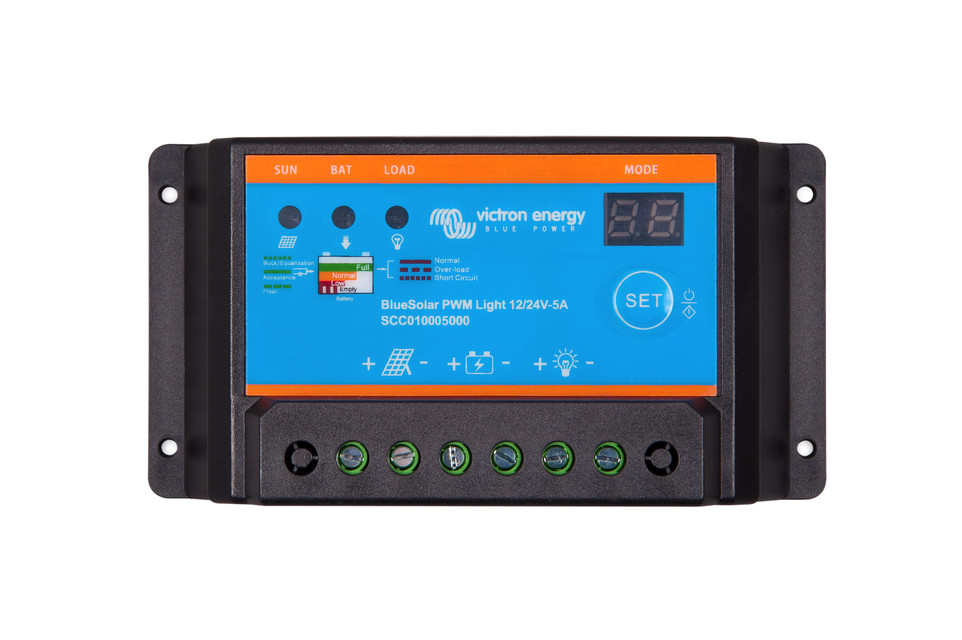 Additional information
| | |
| --- | --- |
| MPPT charge controllers | MTTP 75/10 controller, MTTP 75/15 controller, MTTP 100/15 controller, MTTP 100/30 controller, MTTP 100/50 controller, MTTP 150/35 controller, MTTP 150/45 controller, MTTP 150/60 controller, MTTP 150/70 controller, MTTP 150/85 controller, Blue solar DUO twin battery charger |
| PWM charge controllers | 5A PWM lite charge controller, 10A PWM lite charge controller, 20A PWM lite charge controller, 30A PWM lite charge controller, Duo LCD display 20A twin battery PWM controller, LCD display 5A PWM controller – 12/24v |
| LED display charge controllers | LCD display 5A PWM controller – 12/24v, LCD display 10A PWM controller -12/24v, LCD display 20A PWM controller -12/24v, LCD display 30A PWM controller -12/24v, LCD display 10A PWM controller – 48v, LCD display 20A PWM controller – 48v, LCD display 30A PWM controller – 48v, Duo LCD display 20A twin battery PWM controller |
| Smart charge controllers | Smart MPPT 75/10 @ 12/24v, Smart MPPT 75/15 @ 12/24v, Smart MPPT 100/15 @ 12/24v, Smart MPPT 100/20 @ 12/24v, Smart MPPT 100/30 @ 12/24v, Smart MPPT 100/50 @ 12/24v, Smart MPPT 150/35-MC4 @ 12/24/36/48v, Smart MPPT 150/45-MC4 @ 12/24/36/48v, Smart MPPT 150/60-MC4 @ 12/24/36/48v, Smart MPPT 150/70-MC4 @ 12/24/36/48v, Smart MPPT 150/85-MC4 @ 12/24/36/48v, Smart MPPT 150/100-MC4 @ 12/24/36/48v, Smart MPPT 250/70-MC4 @ 12/24/36/48v, Smart MPPT 250/85-MC4 @ 12/24/36/48v, Smart MPPT 250/100-MC4 @ 12/24/36/48v, Plug in display, Wire box |
| PWM Pro charge controllers | 5A charge controller, 10A charge controller, 20A charge controller, 30A charge controller, Battery sensor cable, USB interface cable, Pro remote display panel |