From:

£

199.00
We offer two immersion heater switch types to enable excess power from solar to be directed towards heating hot water.
About this category
Solar heating spares provide those much needed spare parts when plumbing solar hot water heating systems. The products can be used for a wide range of thermal heating systems. Solar fluids in 10ltr containers, Glycol fluid pump stations for easy movement. Flexible one piece stainless steel tube and pipe work for high pressure glycol systems. Cylinders and expansion vessels for pressurized containment, auto air vents which are used in conjunction with high temperature actuated valves. Non return valves used to stop the heat reverse siphoning, DZR compression fittings spares for optimum control of expansion. Installation can be finished or serviced using solar thermal sensors to indicate temperatures to pump station controller. Anything you need can be sourced through our web site to deliver a pressurized air tight containment designed around heating water by just the suns energy.
All in all, we offer solar heating spares to match any installation issue. Select this link to see full list of products available.
Solar hot water fixings parts list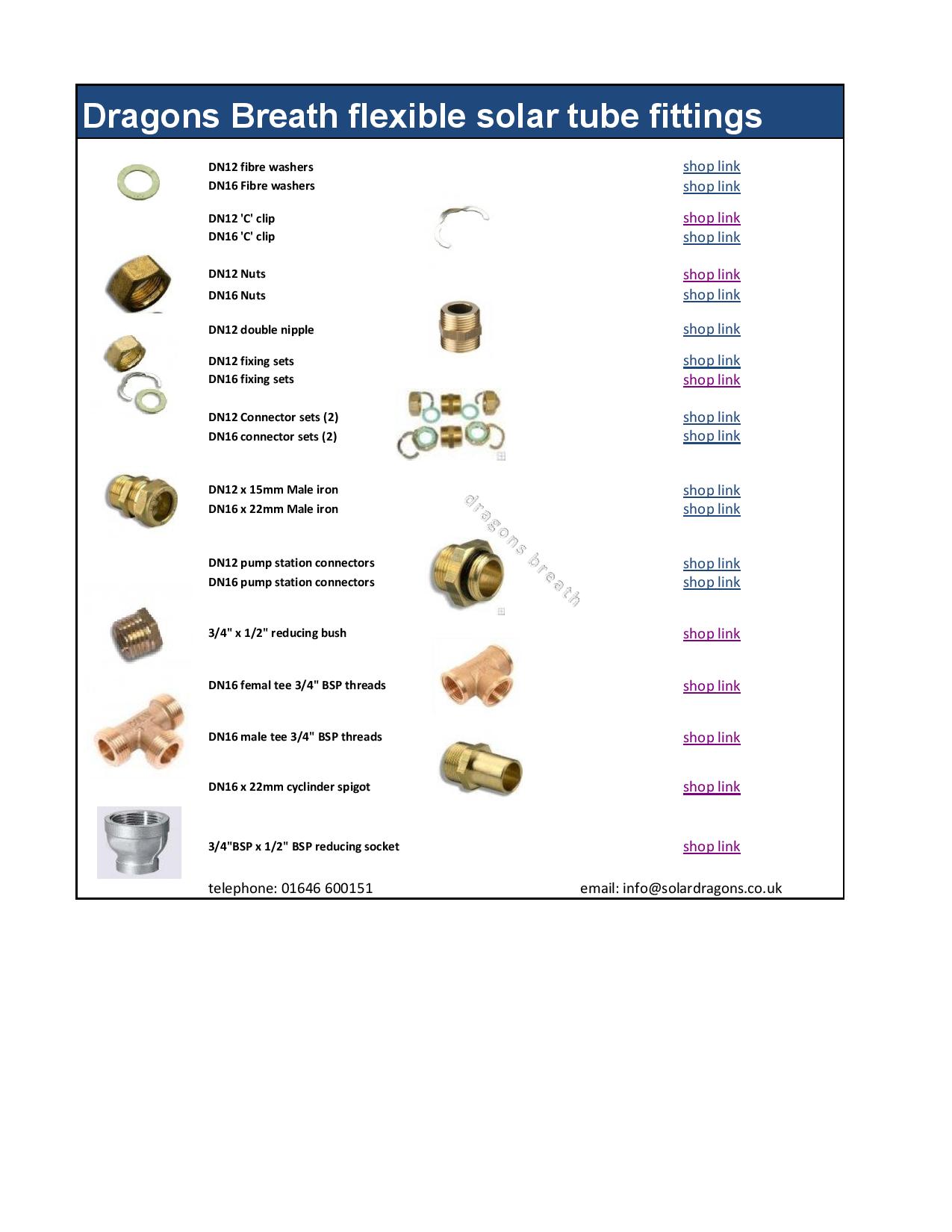 Email