Santon DC isolation switches
From: £38.50 (Exc. VAT) - £46.20 - Inc. Vat
Description
Top quality DC isolation switches for uses on solar plant or service replacements for high current systems.
We offer the DC solar switches in the following formats:
2 pole 16A/1000V @ single string
2 pole 25A/850V @ single string
4 pole 16A/1000V
4 pole 25A/850V
Lockable switch knob
IP65 enclosures offer these DC isolation switches suited to many challenging environmental tasks inside and out.
Lid only removable in the OFF position
M16 terminal connections for 4mm and 6mm cables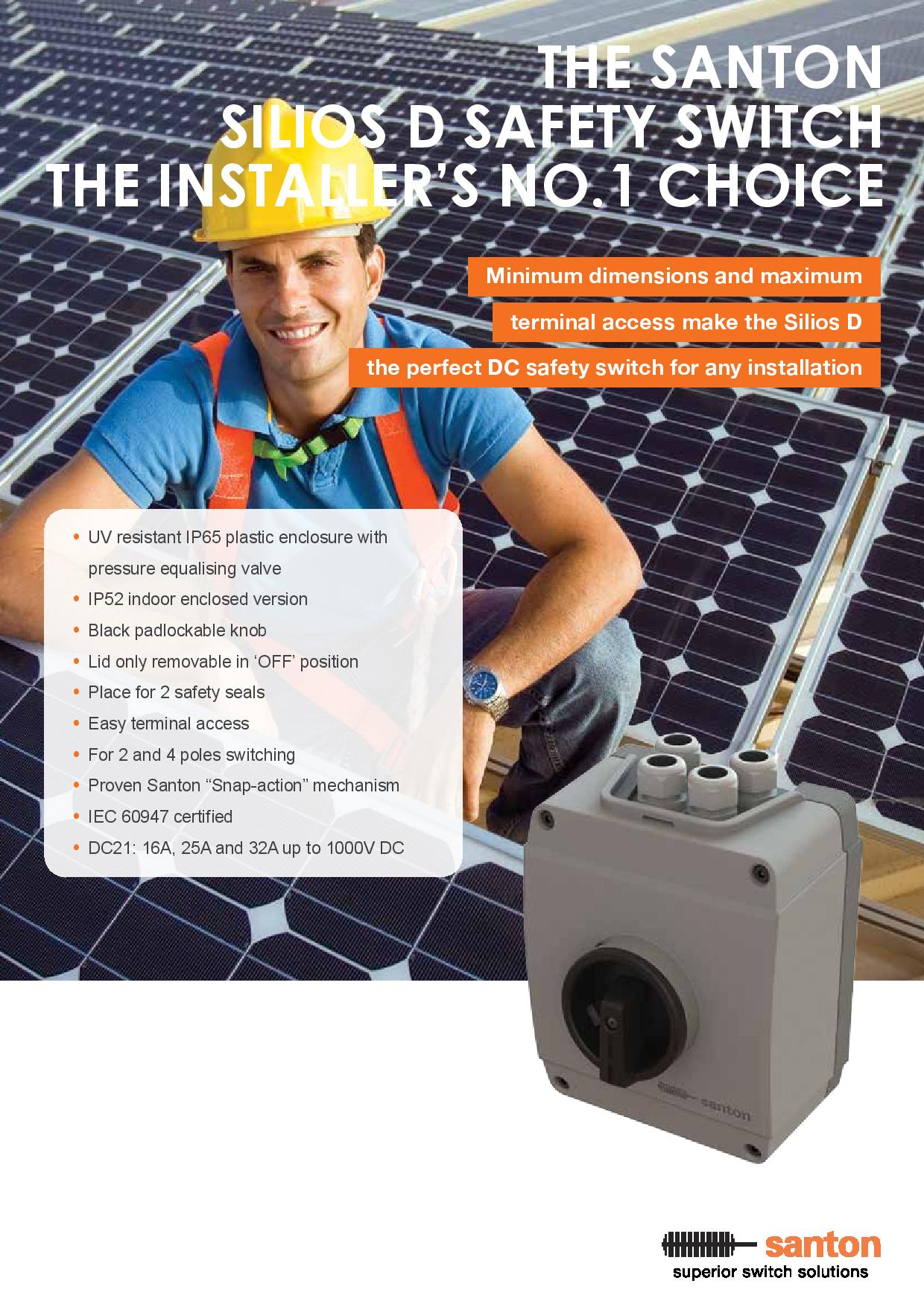 Click here to see full PDF details: Leaflet Silios DC switch 2015
Only logged in customers who have purchased this product may leave a review.