Solar flood light
£695.00 (Exc. VAT) - £834.00 - Inc. Vat
Description
We offer an easy to use solar flood light system which is easily connected to suitable solar panel. The lights are offered with wide beam control to illuminate large areas, such are signs, homes, billboards and much more where illumination is needed.
The power of this light unit comes complete with lithium battery pack and controller to enable the customer to position the solar flood light where needed, without worrying about heavy battery packs. The 50w solar panel then just plugs into the MC4 outlets for instant power.
Luminous output @ 180lm per wat = 3,200lm
Ideal for any location. set @ 30% background until pedestrian triggers PIR.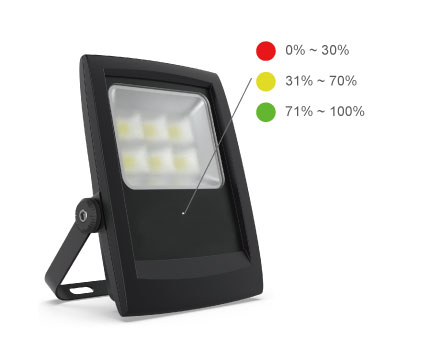 C/w built in battery power monitor.